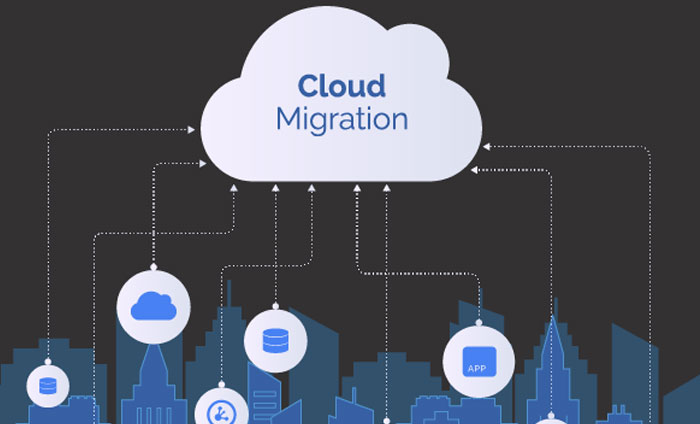 5 keys to overcoming cloud migration challenges
By AlAddInClouD Blog0
Is your business going to move towards the cloud? Cloud computing has become very popular in the last few years because the number of cloud providers as well as solutions continues to increases. As per the studies, it was revealed that businesses are now adopting the cloud into their infrastructure at an increasing rate. It is very necessary to develop a strategy for migrating to the cloud before your enterprise makes a jump which also includes figuring out how to overcome the challenges that are linked with cloud migration.
Despite the fact that the cloud has been around for nearly twenty years but still cloud migration challenges continue to assail the enterprises. Remember that it would be costly as well as dangerous for you and your data if your business is not prepared to deal with the challenges of cloud migration. Below stated are 5 keys to overcome the cloud migration challenges.
1. Develop a strategy: This should be done first in a way that prioritizes business objectives over technology. It should also include an analytics regime that can gather information in a consistent format.
2. Try to identify the right applications: Remember that not all apps are cloud friendly. Some perform better only on private or hybrid clouds instead of public. Some might require only minor tweaking, while others need in-depth code changes. So it is necessary to do a full analysis of architecture because complexity, as well as implementation, is easy to do before the migration rather than after.
3. Develop the right resources and skills: If you choose the service provider which is not having the proper expertise, as well as technology, is surely a recipe for disaster. A provider needs to be such who is able to open established systems to new channels with the help of microservices as well as new APIs which helps to foster platform-based development.
Cloud computing upgrades your system with new patches automatically when required. Due to this, you don't need to spend money on time-consuming hardware upgrades.
4. Supports data integrity and operational continuity: Managing the risk is very critical as sensitive data can be exposed during a migration. The post-migration validation of business processes is very important in order to ensure that automated controls and produces the same outcomes without damaging normal operations.
5. Always adopt an end-to-end approach: The service providers should always have a proven as well as robust methodology in order to address every aspect of the migration process. It should also include the framework which manages the complex transactions on a consistent basis and also on a global scale.
The above-stated are some of the keys that are going to assist you in overcoming cloud migration challenges. There is always going to inevitably surprises during the mitigation, no matter how prepared you are. At this time, there will two most important assets innovation and creative problem-solving. You are going to get great help from the technology partner who has vast experience regarding today's cloud migration challenges. Therefore, knowing about these challenges and how to deal with them before starting the cloud journey is surely going to give you big advantages.